Press Releases Haeahn Architecture.Inc Jan. 03. 2022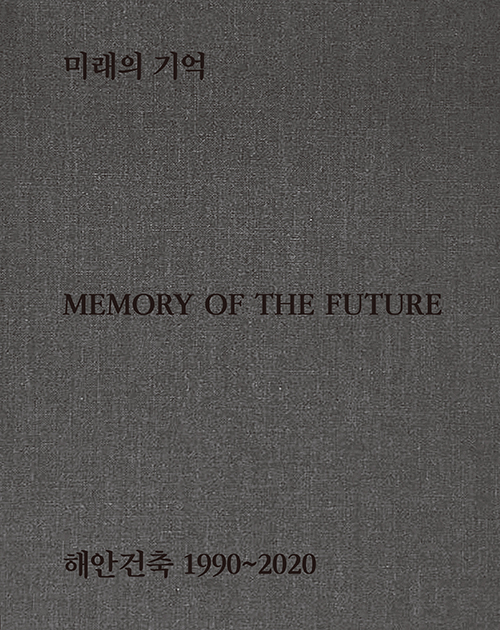 The works of Haeahn Architecture's 30th Anniversary
"MEMORY OF THE FUTURE Haeahn Architecture 1990-2020" has been published to commemorate the 30th anniversary of foundation.
Among the numerous projects conducted from 1990 to 2020, 56 works representing our company were selected as participants, winning, and complementary works. It has a total of 400 pages, consisting of four main categories: Inertia and Resilience, Reference and Conversion, Technology and Expertise, Icons and Places. The works classified and introduced according to each category theme are intended for internal use to honor the efforts of the Haeahn people who participated in the work, dealing with the hardships and regrets of the project process that has not been covered. It is characterized by the intermission of executives and representatives in each field for works with issues in each category. At the end of the book, the names of all people in Haeahn Architecture who led our growth together from 1990 to 2020, the 30th anniversary, are recorded, including the retirees.
Thank you to all the people who helped us and the Haeahn people who have worked together for 30 years of Haeahn Architecture.
<Table of Contents>
Inertia and Resilience
Redifining a Typology
Reference and Conversion
Creating a New Prototype
Technology and Expertise
Challenging Perfection
Icons and Places
Inspiring Forms and Spaces
Projects
People
<e-book by version>
1. Desktop) http://www.haeahn.com/flip/desktop/e-book.html
2. iPhone) http://www.haeahn.com/flip/m_iphone/m_iphone.html
3. Android Phone) http://www.haeahn.com/flip/m_android/m_android.html
4. iPad) http://www.haeahn.com/flip/ipad/ipad.html
5. Android Tablet) http://www.haeahn.com/flip/android_tablet/android_tablet.html